Minimum Scalable Product
A practical approach to digital product success.
When you're creating a digital product, navigating the path from idea to execution can be complex and challenging. Often, the excitement of your initial concept gets lost in miscommunication and disjointed outcomes, causing frustration and delays. This is where the Minimum Scalable Product (MSP) steps in. Rather than settling for a basic product that limps along, ticking the occasional business growth box, why not start your digital product journey on the right foot, prepared for the future and the success you deserve?

MSPs aren't just about today's growth; they're about cultivating a sustainable tomorrow. We craft products that support your business's continuous evolution by aligning swift results with a long-term perspective.
Why MSP beats MVP
Our strategy avoids the pitfalls of rushing into quick fixes and producing an MVP that won't stand the test of time. Every stage of our process is tailored to your unique requirements and those of your users. This focus on practicality means that the digital products we create don't just meet the minimum bar – they are designed for long-term success.
Crafting digital products people love
Our proven process ensures usability and design remain uncompromised. The outcome: a product that not only resonates immediately but maintains its appeal as user preferences and market trends evolve. With every interaction, users enjoy a memorable and positive experience making your product an indispensable part of their digital world.
Streamlined development without redundancy
Why build an MVP only to rebuild later? Our approach bypasses this waste and frustration entirely. We create MSPs with growth at their core, saving you precious time, resources and the headaches of needless iterations. From the outset, your digital product is ready for expansion, making the journey from conception to growth seamless and efficient.
The results
Imagine a digital product that not only fulfills your current requirements but also propels you toward growth and success, long into the future. This is precisely what the MSP approach delivers. Our process delves into your specific business needs to create the digital products that will keep you one step ahead of the competition. So, if you want digital products that create a lasting impact, are embraced by users and significantly advance your business you need a scalable approach, not simply a viable one.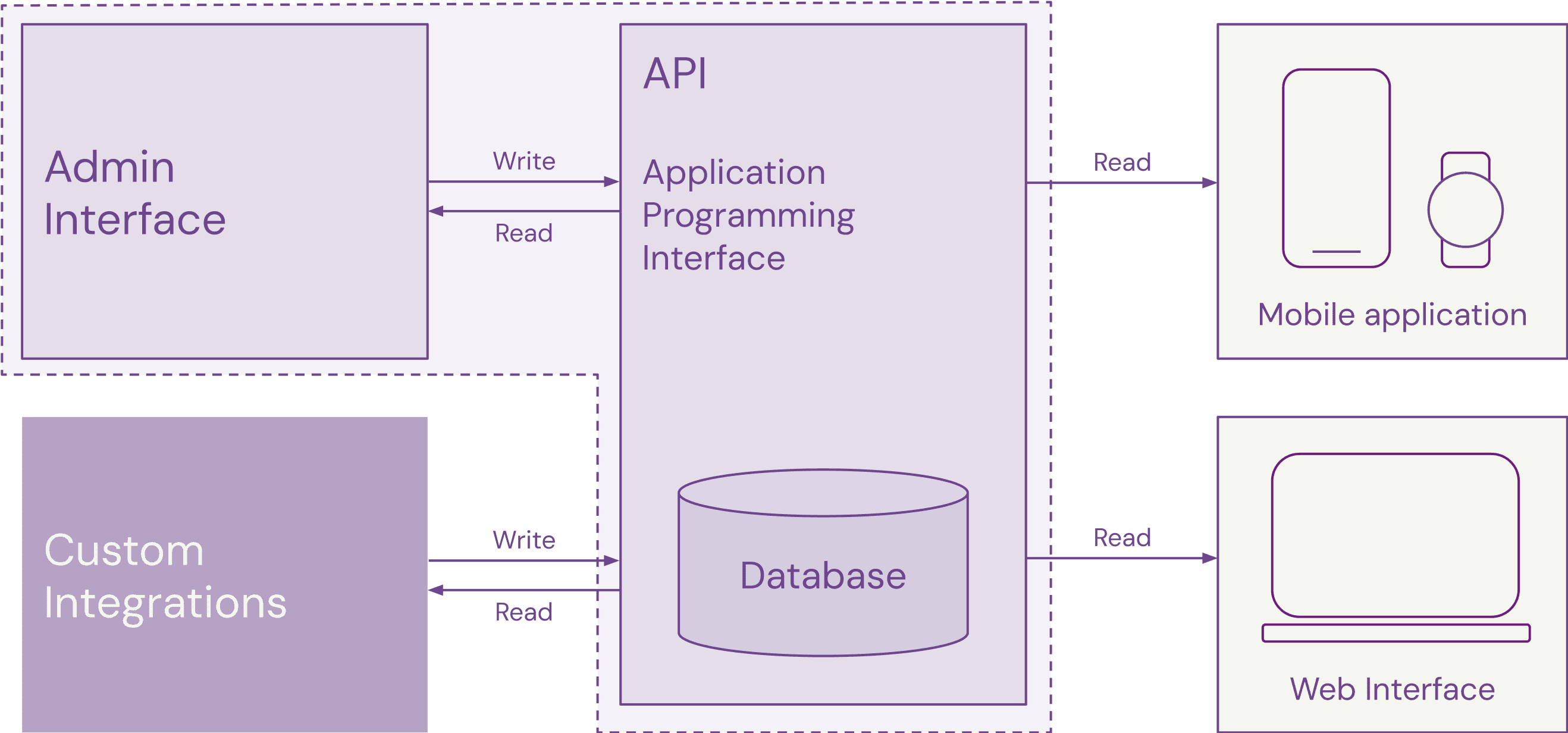 We know what it takes to create a scalable digital product. And we know how to prepare you for a digital future. Discover how we can help build the digital product your business and customers deserve.
This is how we create a Minimum Scalable Product
Product Roadmap: Aligning vision and objectives
We delve into your aspirations and business objectives, creating a foundation that resonates profoundly with your target audience.
Strategic design: Breathing life into digital concepts
Witness the evolution of your product as ideas transform into tangible prototypes that embody your vision.
Technical agility: Adapting your product to optimise scalability
At this point, we analyse and test each component's potential to ensure your product aligns with your business's growth goals.
User-centric focus: Making it work for the people that matter
Using meticulous research, user testing and deep market knowledge we create intuitive designs with enduring appeal.
Sustainable scalability: Engineering for future growth
Built for more than the moment, MSP guarantees seamless expansion, nurturing your business's continuous evolution.
Data-driven insights: Fostering informed progress
We harness feedback and performance data to steer your digital product into the future, adapting to changing user needs and market trends.