We are experts in software development en design
Get to know the team at Miaygami, based in Amsterdam, experts in web and mobile app design and development. Our close-knit team shares the same passion for new technologies and the role they play in business and innovation.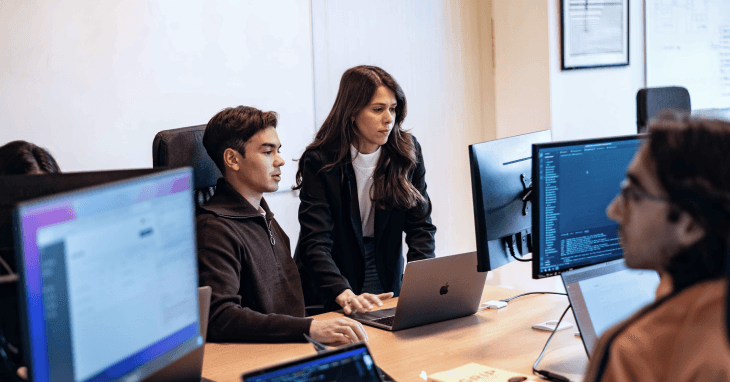 Our close-knit team share the same passion for new technologies and the role they play in business and innovation. We look critically at what is to come in both business and technology and uncover what will stay relevant in the long term. We question the ordinary and challenge assumptions to uncover opportunities in business and technology that others overlook. We are led by technical and strategic expertise and grounded by our knowledge and experience. We are excited to play an active role in delivering accessible and sustainable applications and platforms that will create a brighter future for all. We honour our shared responsibility to work towards the next generation of software that offers real value to society while reducing environmental impact.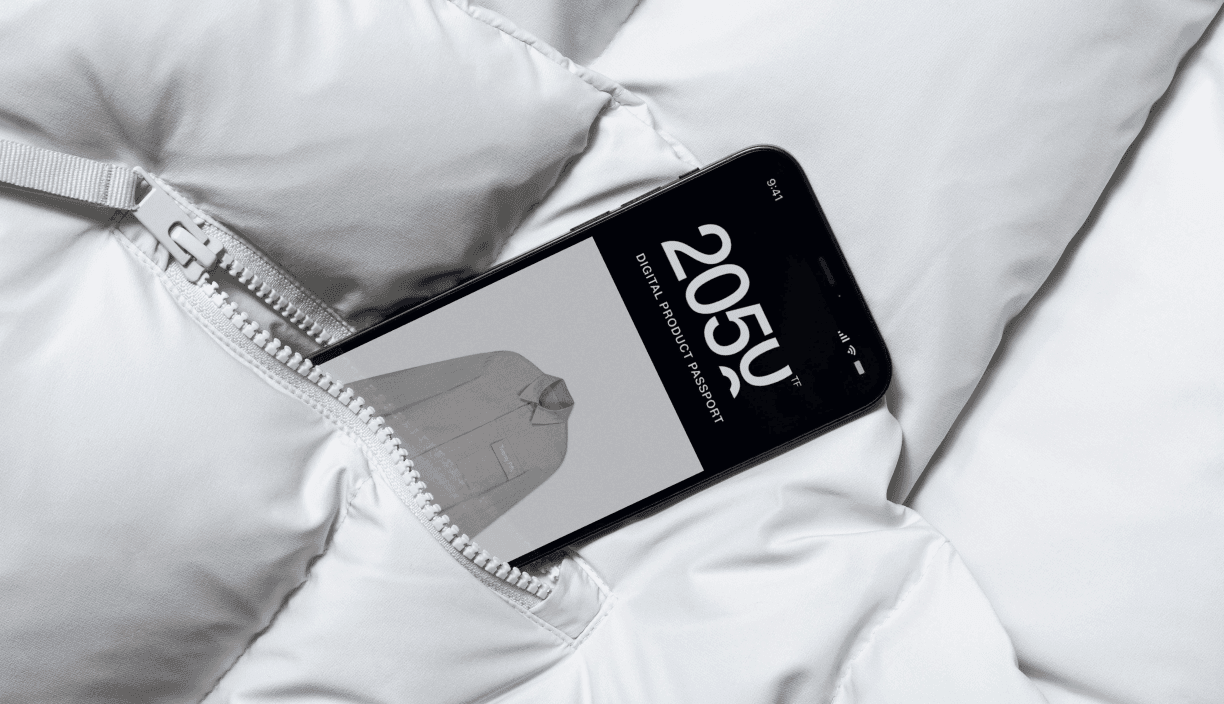 We create the best work by working with the best people. Like-minded team players with top-notch expertise who thrive on innovation and are future-focused. We cultivate a culture where our team can lean on each other to develop new skills and we constantly experiment with established and new technologies. Our office is a playground where we follow our passions, explore our capabilities, test and evolve our knowledge and develop both our tech and soft skills. We are proud to have earned long-term trust from our clients. While we are a new tech agency, we are not the new kids on the block. We continue to deliver innovative, secure and scalable software to a wide range of businesses. We know what it takes to make an idea happen and implement it for the long haul.
Our process
Our approach enables us to deliver your ideal product, no matter how complex. We take care of the entire process, from ideation to strategy, design and development, to ongoing maintenance. We integrate user research and user testing throughout the development process to build, refine and improve your product in iterations. This ensures we tackle the right issue at the right moment and that our trajectory is always headed in the right direction. This way of working also helps provide scalable, future-proofed solutions, controls costs and ensures you get the best possible product in the least amount of time.
Find out more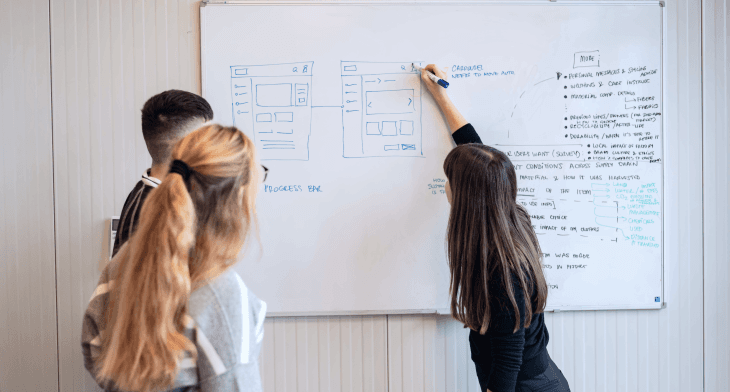 Looking for the next step in your career? Join a team that celebrates new ways of thinking.
Caoimhe Kavanagh
UX/UI Designer
Alejandro Rodríguez Hernández
Full-stack Developer
Nikita Sazhinov
Full-stack Developer
Robijn van Houts
Full-stack Developer
Alicia Calderón González
Design Strategy Lead
Maria Paz Pineda
UX/UI Designer
Yusuf Baha Erarslan
Full-stack Developer
Next up
Check out our cases