Digital Strategy
Clarifying your product vision. Mapping the path to success.
Creating your Digital Strategy is how we start bringing your idea to life. It's where we identify what your business and your users need and pinpoint the tools and technology that will make your product a success. We work together with you to get a clearer picture of how the product will benefit and strengthen your business. We identify priorities, challenge preconceptions, workshop opportunities, and ultimately create the plan that will bring your product from concept to reality. When your business needs a digital update, we'll help you identify the tools and products that will ensure you stay ahead of the competition. If you need to clarify an idea, we'll work with you to ensure it delivers value to your business and end users. Whether you're transforming an existing product or want to bring an innovation to life, we'll create the project strategy that gets the best results.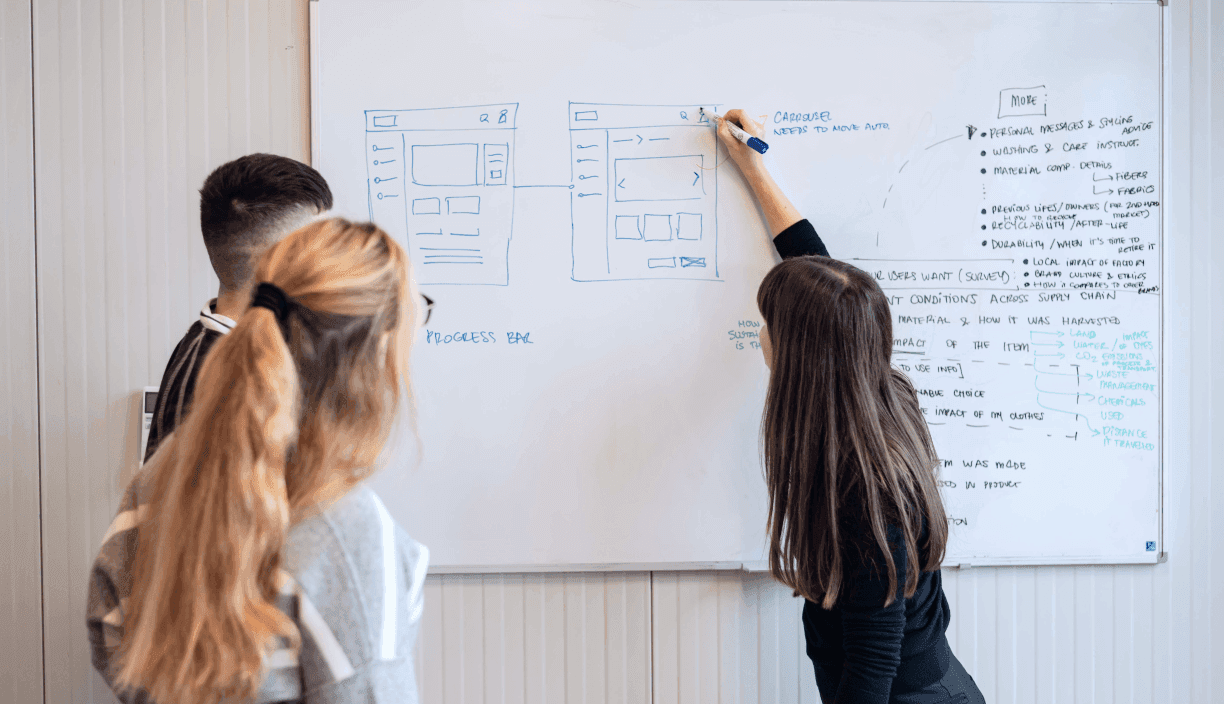 We create products that are scalable and cost-efficient and that people want to use.
Here's how we do it:
We conduct extensive research on your market, competitors & users
This is where we explore what differentiates your business and what makes it special. We identify how your product can add value for your customers and your business. We unearth opportunities, identify challenges to overcome and help you understand how to serve your customers best. 
We'll map the technical landscape of your product and business
We conduct a technical analysis to identify the digital technologies and tools that align with your business objectives and deliver the best results. If you need to grow to one million users, we'll prioritise scalability. If you want to test and validate an idea, speed and go-to-market strategy will be the main focus.
We develop a framework to guide the project from start to finish
Here we clarify the overall vision of the product and align it to your business goals and requirements. We'll explore what you want to achieve and match these ambitions with what your customers want and need in the short and long term. We create a realistic roadmap that outlines your product's vision, direction, benchmarks and progress. Your roadmap will clarify what is expected from all stakeholders ensuring the project is as streamlined as possible while mitigating disruption to your operations and workflows.
The results
By integrating technical know-how, business strategy and product design from the get-go, we can design and build the right product for your business and users. As the process evolves we keep checking in to ensure that the product is aligned with the strategy, that the designs are future-proofed, and the technology is optimised. We maintain clear lines of communication throughout the project to ensure the vision and methodology stay connected.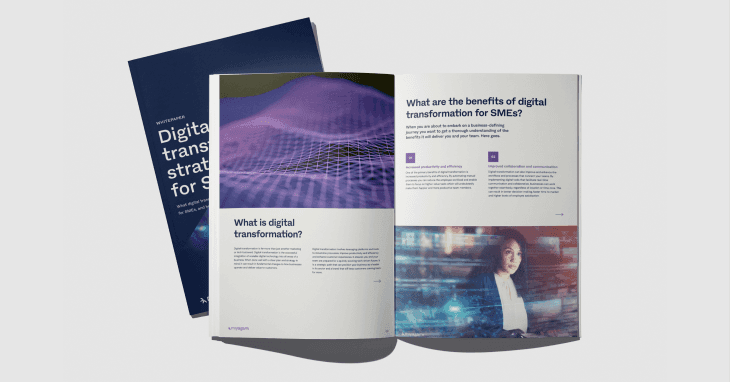 Tangible
The outcome of the Digital Strategy process is a deck that contextualises your business challenge and clarifies your objectives. Alongside a technical analysis we look at how your product vision will optimise your position in the market, enhance your value proposition and meet the needs of your users.
Tailored
We understand that timelines can sometimes be tight. If you need to meet a deadline we can create a project plan which delivers a high-quality, future-proofed product that meets your requirements. We can also reduce the scope to focus on what is adding the most value to the end users.
Future-proof
We know that your business is always evolving so we have one eye on how you might move forward, offering recommendations for future design strategies. We'll help you identify the digital technology which will provide new revenue and value-producing opportunities.
Whether you need a one-off product or long-term support with a wider digital transformation, you need the best digital partner. Find out why we are the right choice.
These are the building blocks of our Digital Strategy process
User mapping
From interviewing customers to analysing behavioural data, we get a deep understanding of your users and the problems they need you to solve.
Competitive Research
We explore your competitive landscape. We help you identify trends and opportunities and find your unique place in the market.
Value Proposition
We define your value proposition and business model. Here we clarify your purpose and what makes you different. We discover which business approach will deliver the most value to you and your customers.
Business Requirements
At this stage we identify your goals and align your user needs with your wider business objectives. We establish clear and measurable milestones and targets that minimise development time while mitigating risk.
System Architecture
Here is where your product starts to come to life. We'll present high-level designs that will soon become a testable prototype.
Scalability Analysis
Our process is designed to ensure you have control and ownership of your product. We'll help you identify ways to grow your digital portfolio and prepare for a digital future, all while maintaining a customer-centric approach.